What is atme?
Most social media apps today, particularly Instagram, are based upon self promotion: "Look at me, I'm so cool!" or "Look at all the fun I'm having with my friends!". With atme, however, you can only post to your friends, and your profile consists of what your friends have posted to you. Hence, atme is the "selfless social media". Have fun curating your friends' profiles, by posting funny stories, cute photos, or even roasts to their walls.
Some screenshots of atme: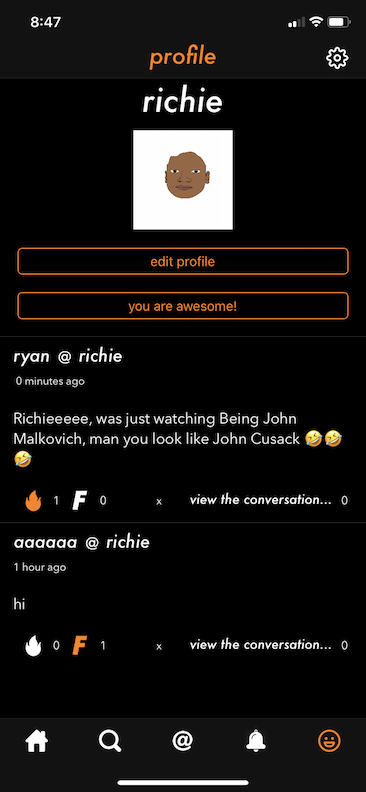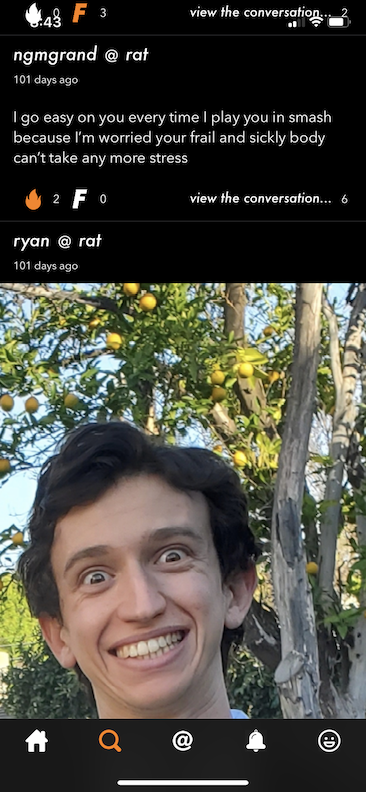 Screenshot of atme on the iOS App Store: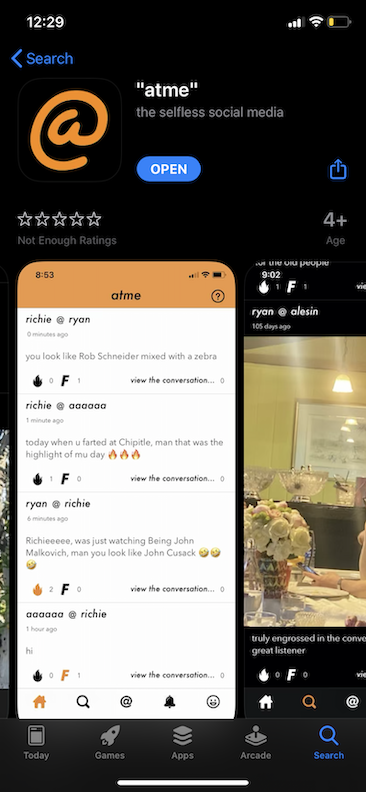 atme Privacy Policy
You can make your atme profile Public or Private. A Public profile is viewable by anybody, and a Private profile is only viewable by your bonds. You can only post to your bonds, and your bonds are the only ones allowed to post to you.
atme Harrasment Policy
atme has a zero tolerance policy for harrasment or bullying. You may at any time delete any post that was posted at you. You may remove any post from your feed. If you believe that a post should be deleted from everyone's feeds and profiles, you may flag a post as inappropriate, which sends the post to the atme team to be reviewed. If you want additional privacy, you may make your profile private (see the above privacy policy). Furthermore, you may block any user, which means they cannot see your profile or post to you. Please email atmetheapp@gmail.com with the subject atme support for any issues or concerns.
atme Support Contact Info
Please email atmetheapp@gmail.com with the subject atme support for any issues with atme.